"Will the use of artificial intelligence (AI) and natural language processing models like ChatGPT in my design thinking process make me empathize less with my users and dehumanize the whole process ?"
This a question I ask myself to this day, while I continue to engineer prompts in ChatGPT that assist me in designing a more curated tech product for my clients.
What is design thinking ?
Design thinking is a human-centered approach that focuses on problem-solving and creating innovative solutions to complex challenges. This process involves empathizing with users, defining the problem, ideating possible solutions, prototyping, and testing.
What is ChatGPT?
ChatGPT is a machine learning model that has been trained on vast amounts of textual data and can generate human-like responses to a wide variety of prompts.
As an innovation product manager focused on developing tech platforms for my clients, i wanted to share my personal experience in using the different NLP models especially GPT-3/ChatGPT over the past few months and provide you some concrete examples of prompt building in the different stages of the design thinking process.
*Disclaimer
Please note that while using ChatGPT, users should exercise caution as all queries and conversations are recorded and stored. It is important to be mindful of the information shared during any conversation to protect your privacy. The organisation OpenAI that developed this model states that "ChatGPT operates with the highest level of security protocols and is committed to safeguarding user data". However, it does not hold responsibility for any data breaches or unauthorised access by third parties.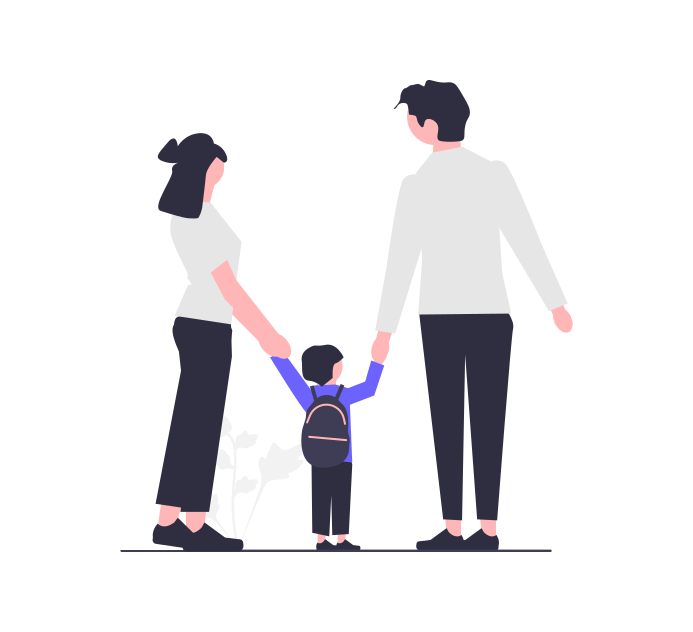 The first stage of design thinking is empathizing with the user. This involves understanding the user's needs, behaviours, and emotions. I personally use ChatGPT in this stage to provide a platform for designers to share and elaborate their observations. ChatGPT can be used to share and elaborate user personas, which are fictional representations of the ideal user. These personas help us to understand the user's motivations and goals.
User Persona Creation
I use ChatGPT to write detailed user persona stories from the data I've collected by conducting interviews and surveys with the different users. It's allows me to segregate the different unmet needs of a different users and bunch the users into distinct categories. The personas help the team to empathize with their users and to design an app that meets their needs.
Journey Mapping
In the empathize phase of design thinking, another main use case is to use ChatGPT to create a journey map for the extreme users. I share detailed info from observations and user surveys, and ChatGPT helps me elaborate on the different stages of the user's journey. It allows me to create a journey map that includes the user's pain points, motivations, and behaviours. The journey map helps me to empathize with the extreme personas and to design a product that addresses their needs.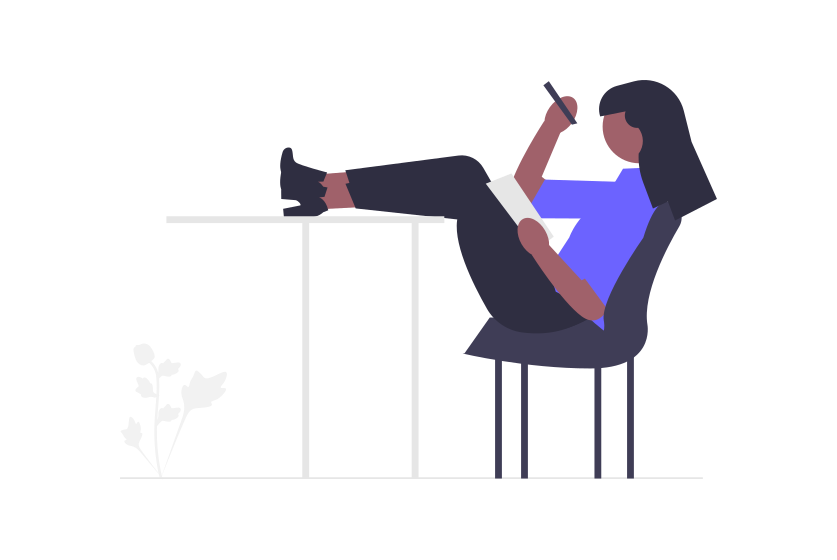 The second stage of design thinking is defining the problem. It involves the team assessing the different information gathered in the previous stage and identifying the user's concrete un-met needs.
Problem statement creation
I use ChatGPT to create a problem statement that summarizes the user's needs and goals. A curated template with the different parameters including the persona, existing barriers and emotional response to the problem by the user could be created to inspire the design team and could act as potential inspiration points during brainstorming sessions.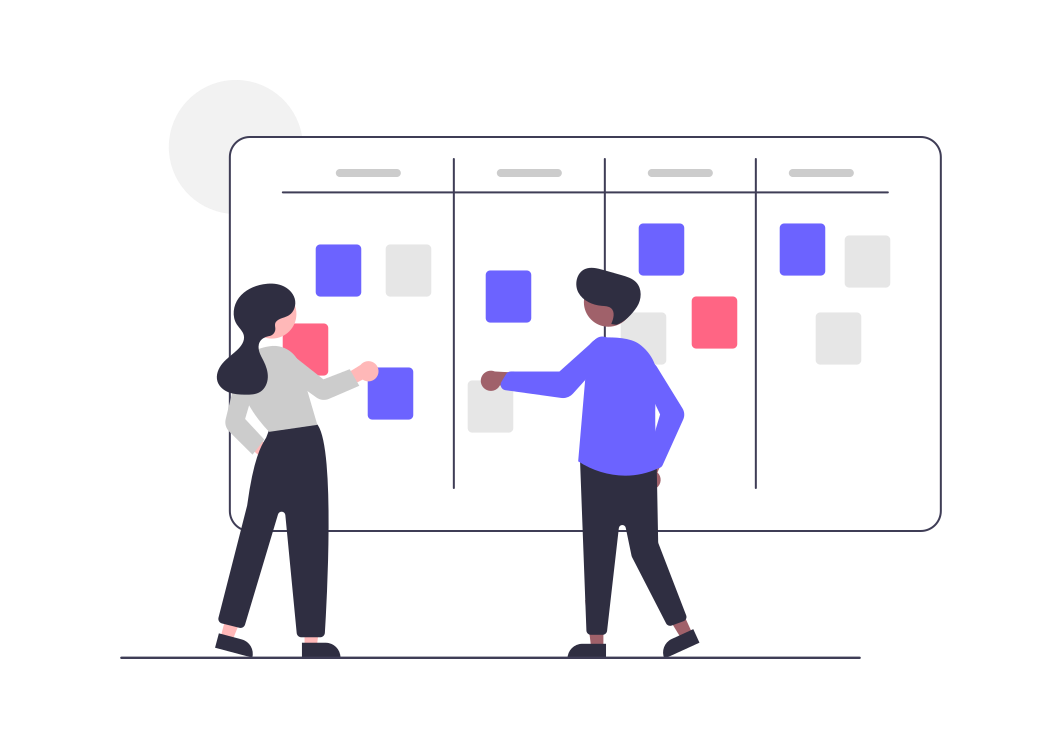 In the ideate stage, I brainstorm and generate a large number of ideas. ChatGPT assists by providing additional information and inspiration from a vast database of knowledge. It helps me answer questions, provide examples, and suggest resources related to the specific challenge the team is working on. For example, I also use the AI model to provide me with a variety of creative prompts and techniques to help think outside the box and generate new ideas.
One concrete use case for ChatGPT in the ideate stage is for innovation product managers who are responsible for developing new products. For instance, as a product manager who works on developing different software applications, I use ChatGPT to explore various features, user interfaces, and functionalities. The chatbot suggests different design templates, user journeys, and use cases. Another exciting use case is that it can provide feedback on the feasibility and viability of different ideas.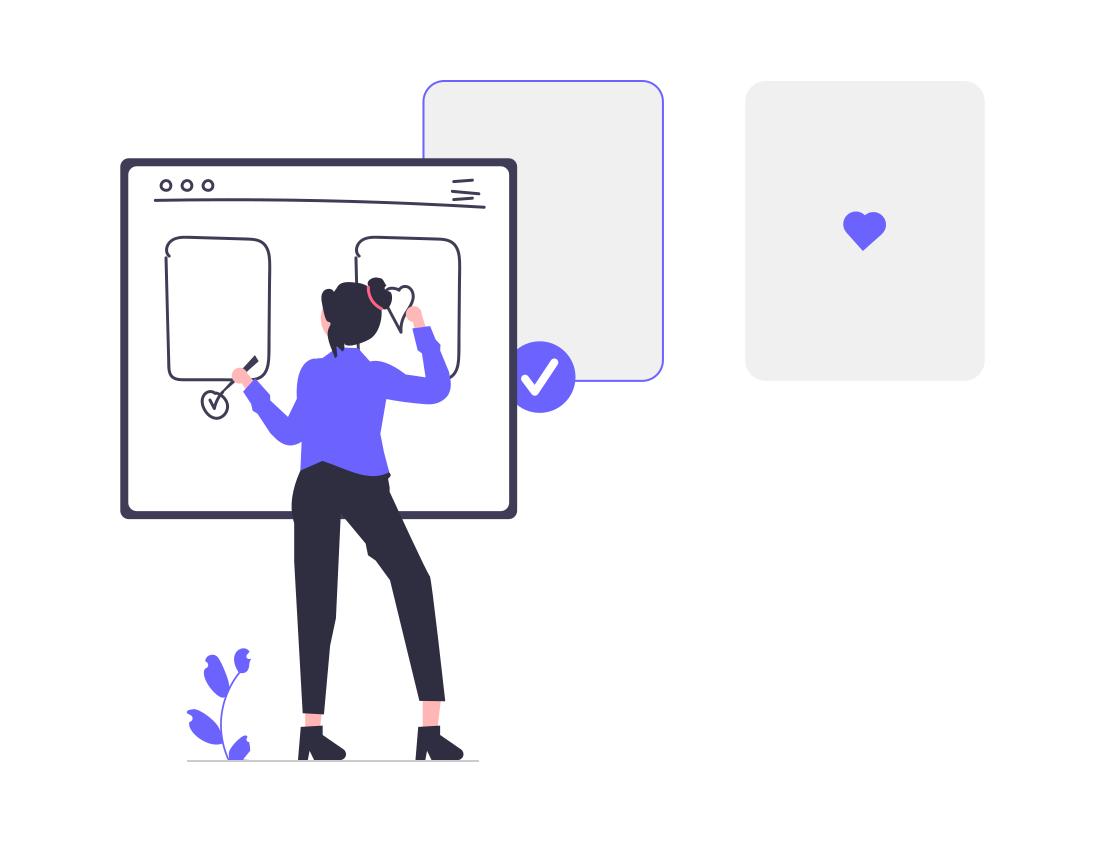 In the prototype stage, rough versions of the ideas are created and tested.
One concrete use case for ChatGPT in the prototype stage, especially for innovation teams working on tech applications is to use the AI model to provide software development frameworks, testing tools, and automation scripts. The chatbot can also help team members collaborate and coordinate their efforts by providing project management tools, such as task boards, calendars, and chat rooms.
The prototype stage is where innovation teams build a physical or digital representation of their solution. This stage is essential because it allows the team to visualize their idea and test it with users.
ChatGPT can assist innovation teams in generating new ideas for the prototype. The chatbot can analyse user inputs and provide insights on potential features or functionalities that the prototype should include
Design Feedback
The chatbot can analyze user inputs and provide feedback on the design elements such as color schemes, user interface, and user experience. For example, I use ChatGPT to get feedback on the color scheme of the mockups and it's emotional impact on the different users and adjust the design based on the feedback received.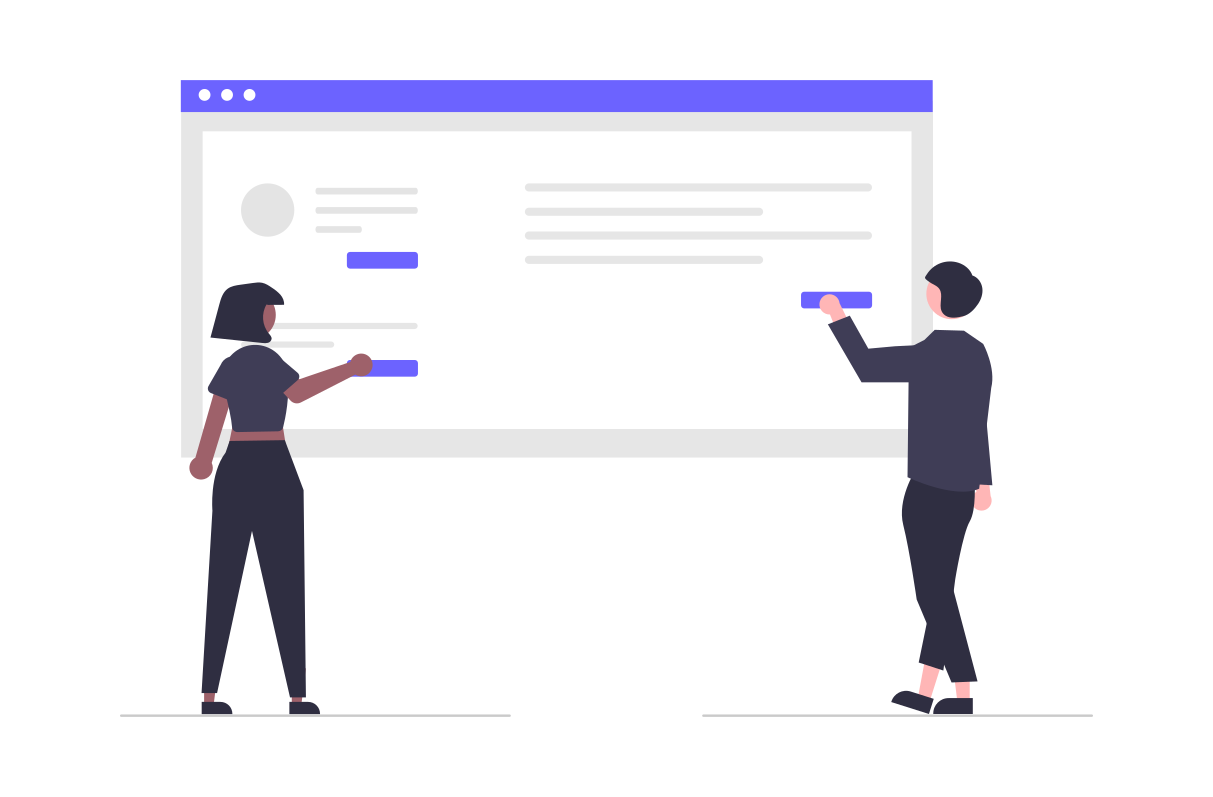 A critical aspect of the Testing phase is gathering feedback from users to validate the prototype's viability and identify areas for improvement. A detailed survey and questionnaire is required to do this. I use ChatGPT in this phase of design thinking to provide me with a user-friendly and accessible channel for collecting user feedback. I design the prompts to generate curated questions about the prototype, such as usability, functionality, and overall satisfaction.
The feedback collected from the users through these surveys can be categorized and analysed using the AI tool which further provides the team with insights into the user's needs, preferences, and pain points. The team can then use these insights to refine the prototype and make informed decisions that increase the product's chances of success.
In conclusion, coming back to the question I asked myself before testing this tool,
'Will the use of ChatGPT in my design thinking process make me empathize less with my users and dehumanize the whole process ?'
I was genuinely surprised that it made me empathize more with my users by providing me valuable insights and new perspectives of my users which I would not have gained before. It helps me shed light on many areas and aids me in pulling the thread and diving deeper into the root cause of the issues faced by my users and ultimately pushing me to design much better and curated solutions to the problems my users face.
Here are some examples of using chatGPT in the Design Thinking process: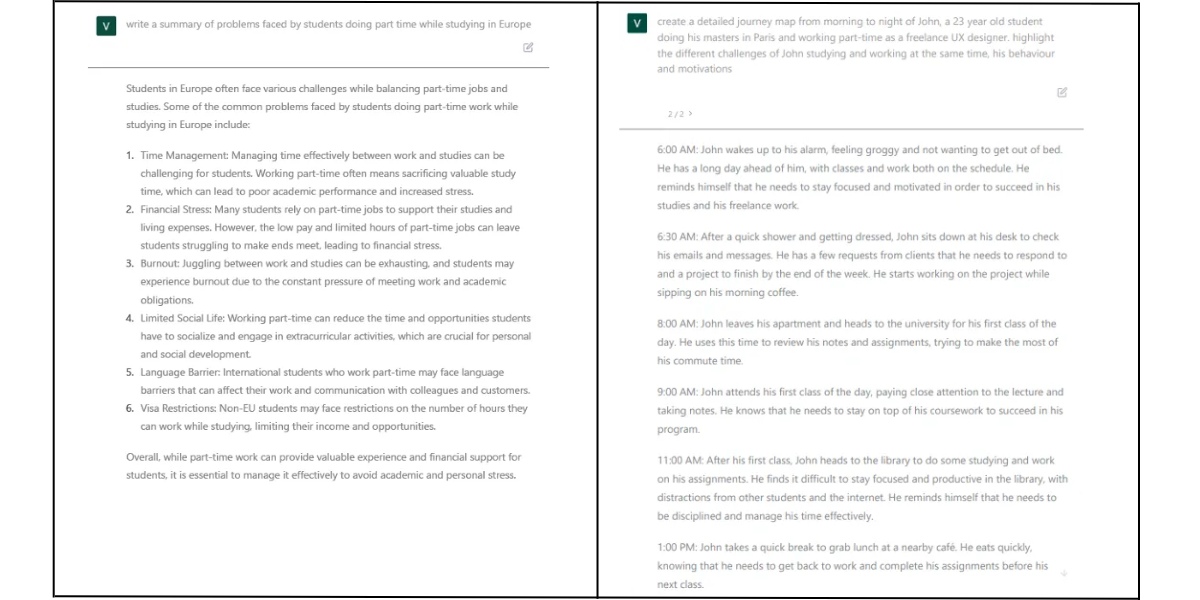 write a summary of problems / Create a detailed journey map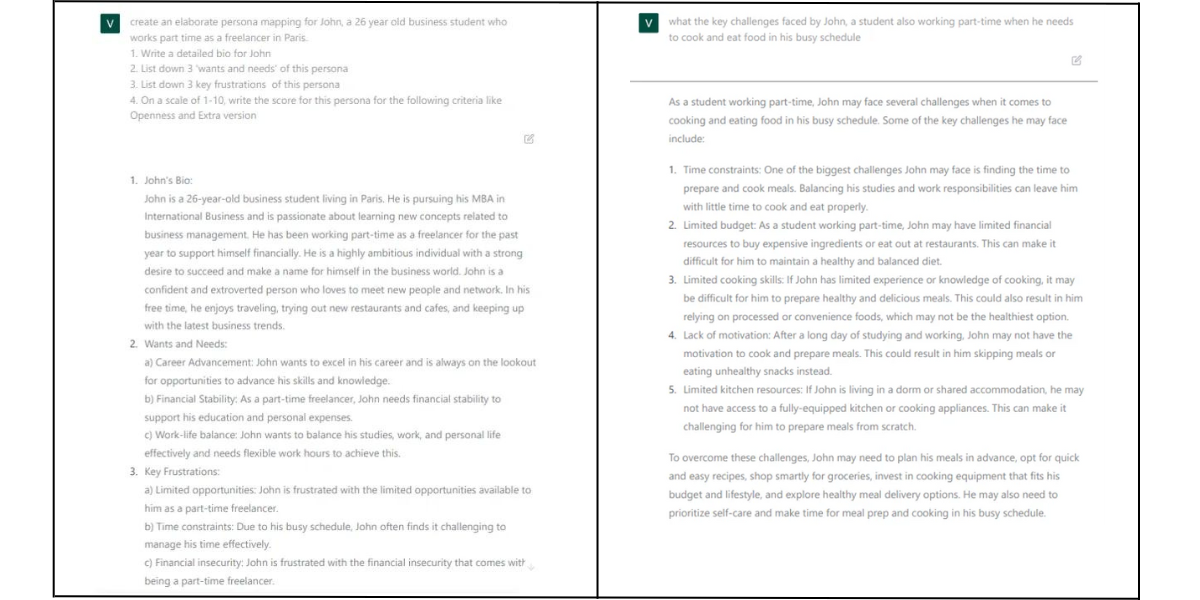 Create an elaborate persona mapping forJohn / What the key challenge for John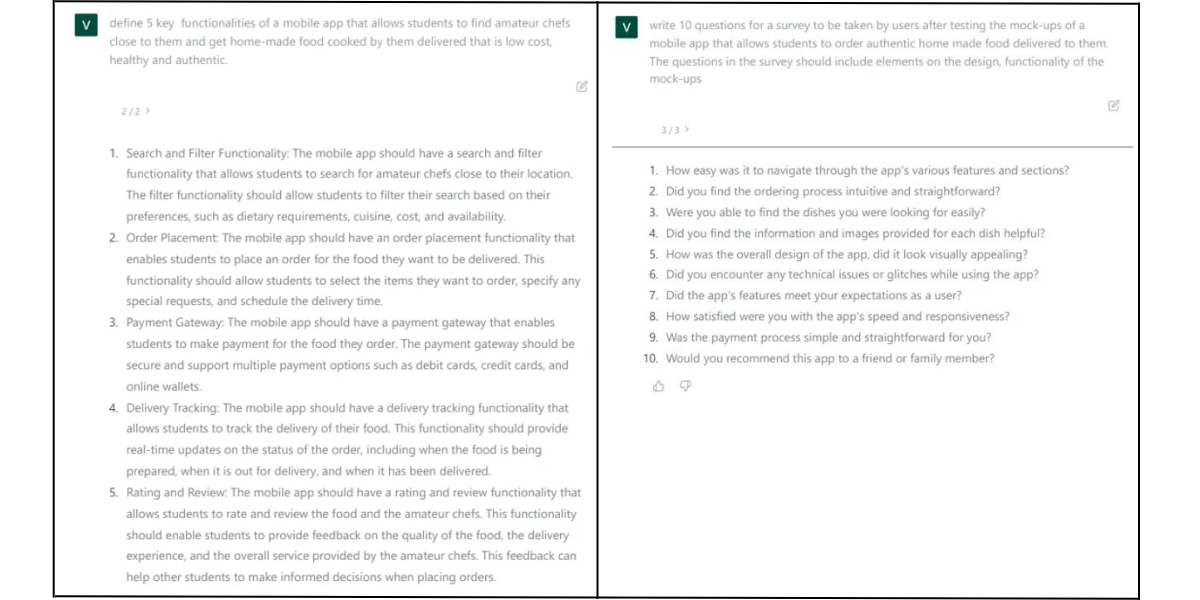 Define 5 key functionalities of a mobile app / Write 10 questions for a survey
I was genuinely surprised that it made me empathize more with my users by providing me valuable insights and new perspectives of my users which I would not have gained before.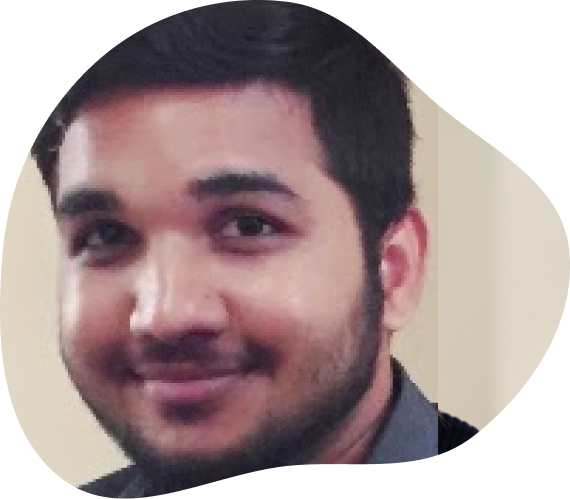 Innovation Product Manager | AI Prompt Engineer